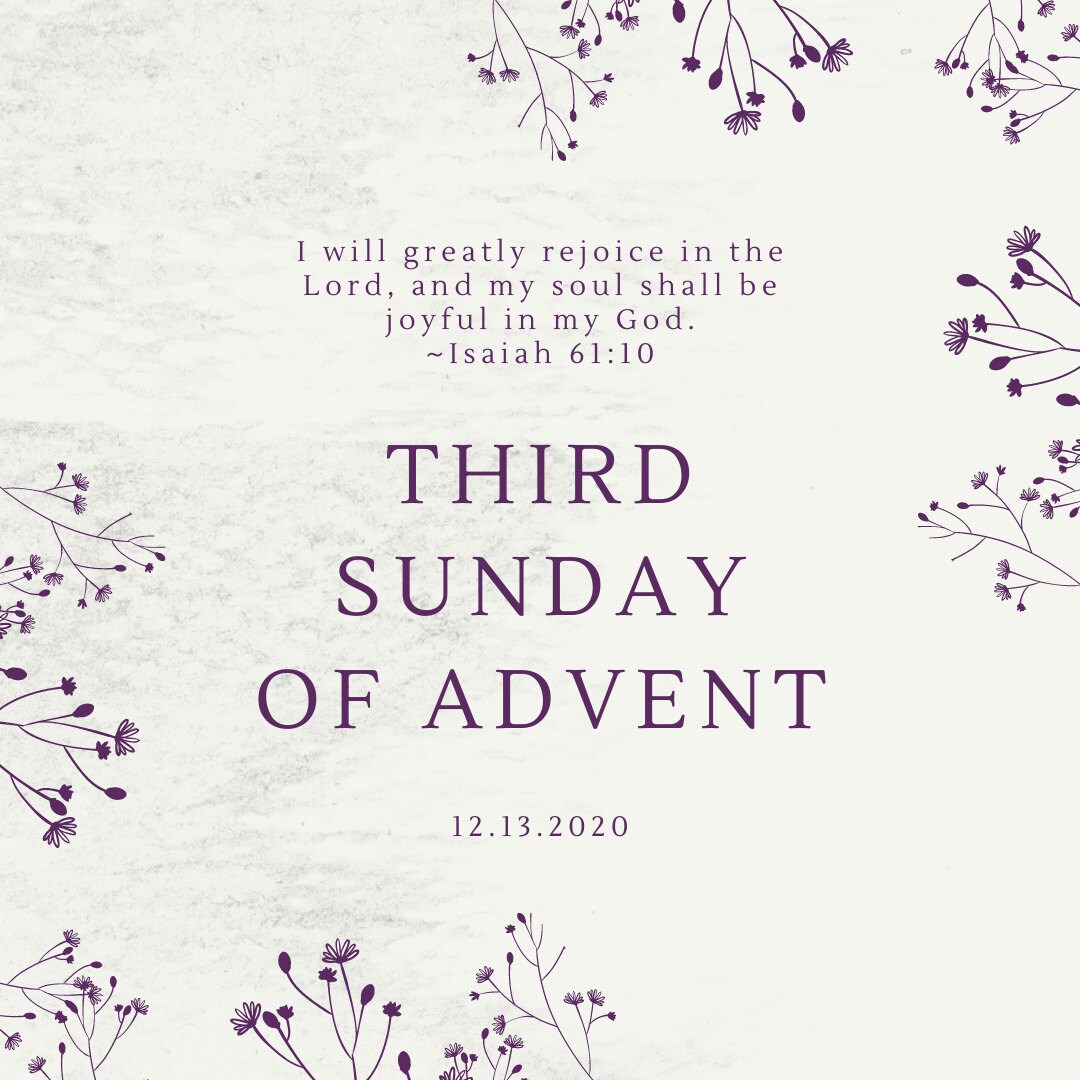 The JOY of Advent is revealed today
Actually, joy is available to us every day, but we must choose it. The gift of this 3rd Sunday of Advent reminds us that Our Savior, Jesus Christ, is near and He wants us to choose Him...to choose joy as He is the only one that can fill our hearts with what joy truly is. 
Joy is all around us. It is rooted in our relationship with God and can be found in the ordinary moments of life. As Christians, we should always be able to find reasons to be joyful. It is more than a mere feeling of happiness that can dissipate quickly as circumstances change. 
How do you define joy? For me...joy is that constant state of my heart and soul that resides deep within my being. It is the foundation of my faith that may not always "feel" happy. It requires nurturing through prayer and meditation, surrender of my will to His, and active service to others (most importantly, service to my husband and children). 
"Rejoice in the Lord always. I shall say it again: rejoice! Your kindness should be known to all. The Lord is near. Have no anxiety at all, but in everything, by prayer and petition, with thanksgiving, make your requests known to God. Then the peace of God that surpasses all understanding will guard your hearts and minds in Christ Jesus." Phil 4:4-7 St. Paul wrote these words from prison and leaves no room for despair or anxiety. All is joy, despite his grim circumstances. How can we be like St. Paul and find joy in all things? He provides the answer in his own words and example.  
When Christ is in us and we are in Him, the result is joy. If we find ourselves journeying through tough times, sadness, loss or grief, we can still choose joy and rejoice in Christ and all He has done and is doing for us. 
We rejoice because we know He is coming, just as the sun rises each morning. 
He is with us always.
He takes care of us always. 
He loves us always.