ORIGINALLY POSTED MAY 2020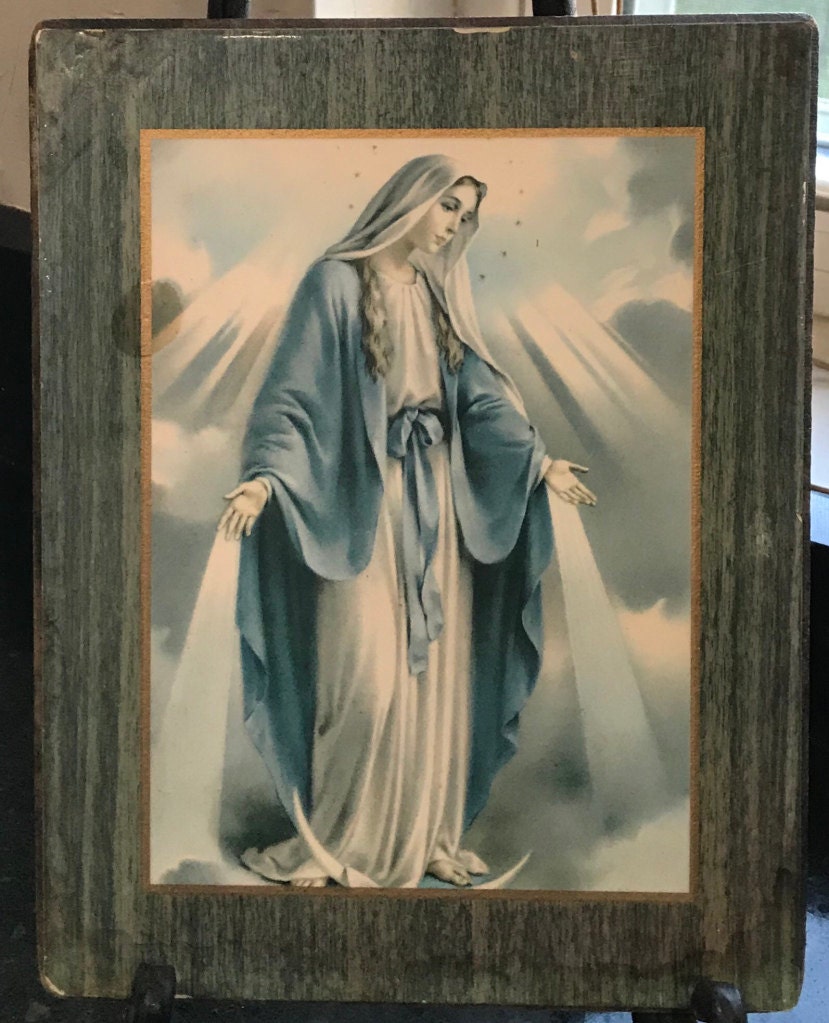 I received this plaque of Our Lady of Grace from my grandmother for my 7th birthday in 1977. 
The month of May in the year 2020 is already upon us! Traditionally, this month is dedicated to our Blessed mother and I thought I would take this opportunity to share a little bit about Mary in my life.
One of my earliest memories of Mary's intercession was in the year 1977. I was six years old, soon to be seven, with one older brother and three younger brothers. My mom was pregnant with baby number six and I was desperately hoping and praying for a little sister. On my birthday that year, I received a package in the mail from my grandparents in California. We were living in Nebraska at the time and rarely saw them, so this was a very special occasion to actually receive a gift from them. They always sent lovely cards with my grandfather's sketches, and the unmistakable beautiful and perfect handwriting of my grandmother. But, this year was a special one since in addition to the card, there was something more.
The gift was a plaque with the image of Our Lady of Grace. On the back was a little stamp with grandma's handwriting in red ink that said, "For your 7th birthday. October 5, 1977."
As I stared at my very own picture of Mary, I remember my heart feeling full of joy and contentment. With her loving gaze and open arms, I knew she was with me and that she loved me. It then dawned on me that I should ask Mary to help me get a sister! So, I placed the plaque right by my bed and sometimes slept with it under my pillow. I prayed and placed full trust and confidence in her to bend the ear of God and tell him my heart's desire. I had plenty of brothers, Lord, please give me a baby sister!
Well, my prayer was joyfully answered on January 11, 1978. My dear sister, Tara Kathleen Marie, was born into our family and I couldn't have been happier! She was named after my mom and Our Blessed Mother. None of us other kids had two middle names, so I knew it was a sign of Mary's love for me that my little sister would be named after her.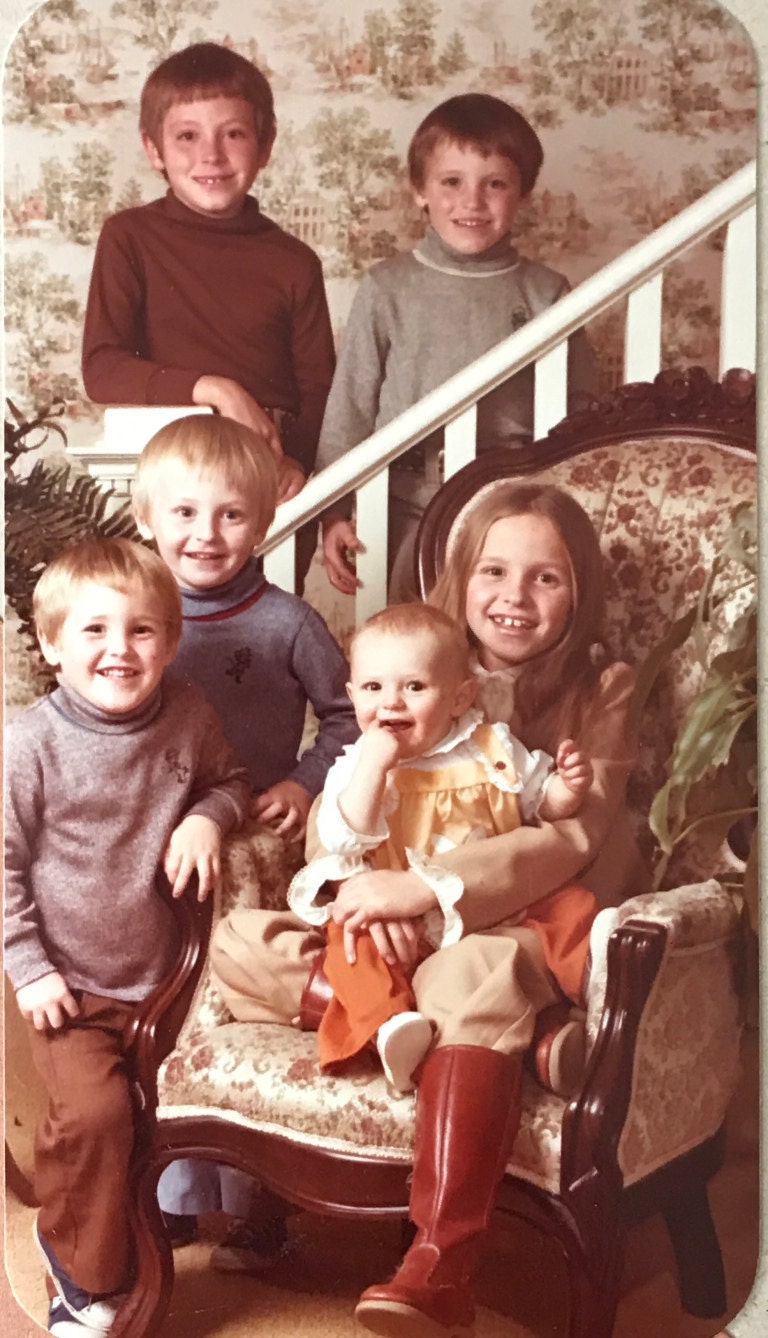 1978 – My four brothers: John, Bobby, BJ, and Tony. My baby sister, Tara, sitting on my lap. 
This answered prayer was the beginning of a lifelong love and appreciation for Mary. The plaque from my grandparents has been with me every step of the way ever since. For the last 25 years or so, I have displayed it in my kitchen where Mary greets me every morning and multiple times throughout the day. I am reminded of her constant love and intercession for me.