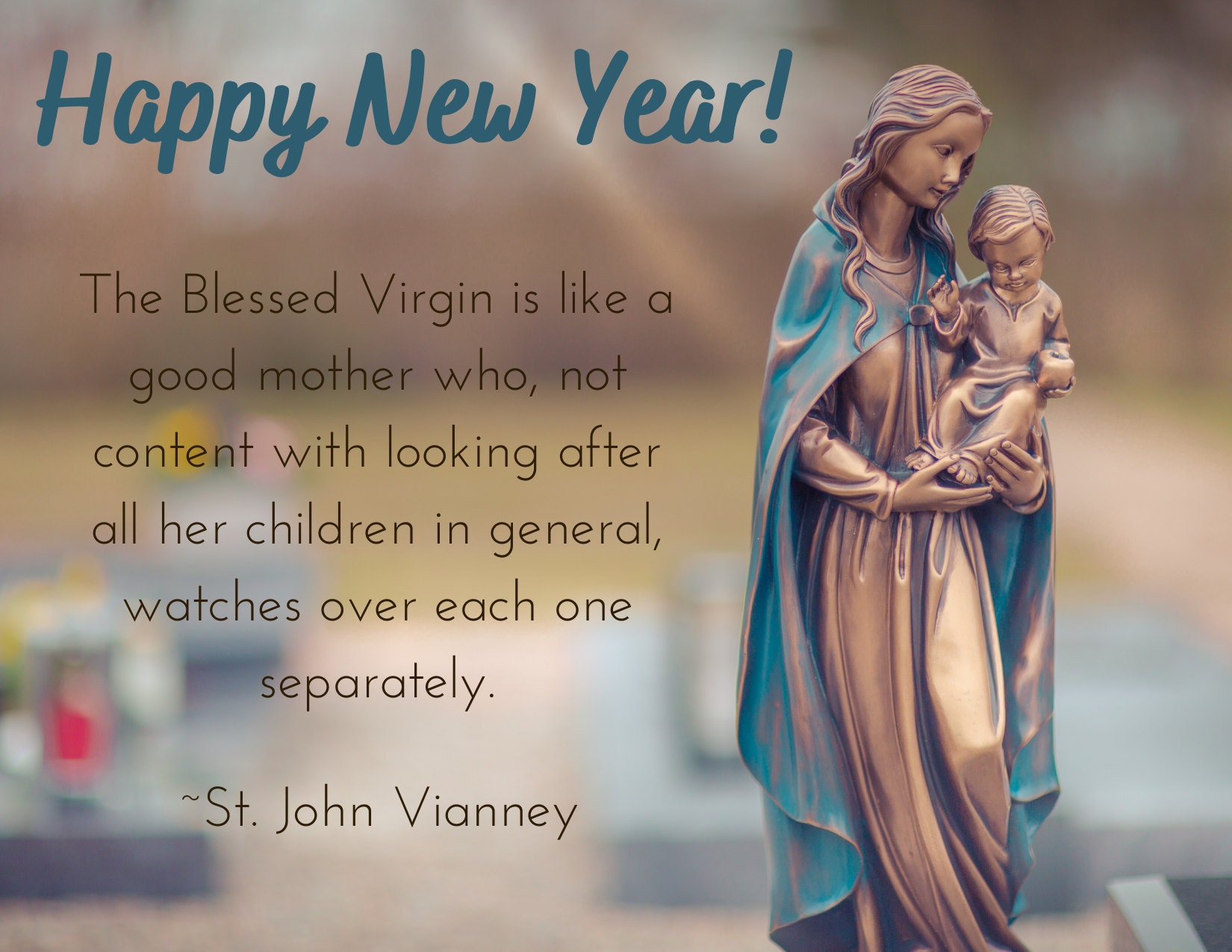 Each new year, our family has the tradition of praying to the Holy Spirit to help choose a patron saint for the year and a word for the year.  The idea came many years ago after reading St. Faustina's diary and discovering that she and her fellow nuns had this custom.  
On the occasion of the new year in 1935, St. Faustina wrote: "Jesus likes to intervene in the smallest details of our life. And He often fulfills secret wishes of mine that I sometimes hide from Him, although I know that from Him nothing can be hidden. There is a custom among us of drawing by lot on New Year's Day, special patrons for ourselves for the whole year..." 
This year, we are using the random "Saint Generator", by Jen Fulwiler.  We have had a lot of fun and anticipation hitting that little button and seeing which saint chooses us. 
This year, I was not surprised to see St. John Vianney pop on the screen.  Recently, several quotes and inspiring parts of his life have crossed my path, along with an increased desire to pray for our priests and seminarians.  Then, when I opened my Theology of Home planner, I saw this quote and knew that he would be my patron for 2021.
"The Blessed Virgin is like a good mother who, not content with looking after all her children in general, watches over each one separately."  ~St. John Vianney
When it comes to the "word of the year", I like to discern this quietly, asking the Holy Spirit to place a word or phrase on my heart to help me grow in holiness in the year to come. This year, my word is OVERCOME and I will talk about that more in the days to come.  For my kids, and if a little inspiration is needed, we turn to Jen Fulwiler again and use her Word of the Year Generator. 
I encourage you to find your Saint of the Year and your Word of the Year to give you some inspiration to live fully and grow into the person God has made you to be.
2021....here we go!