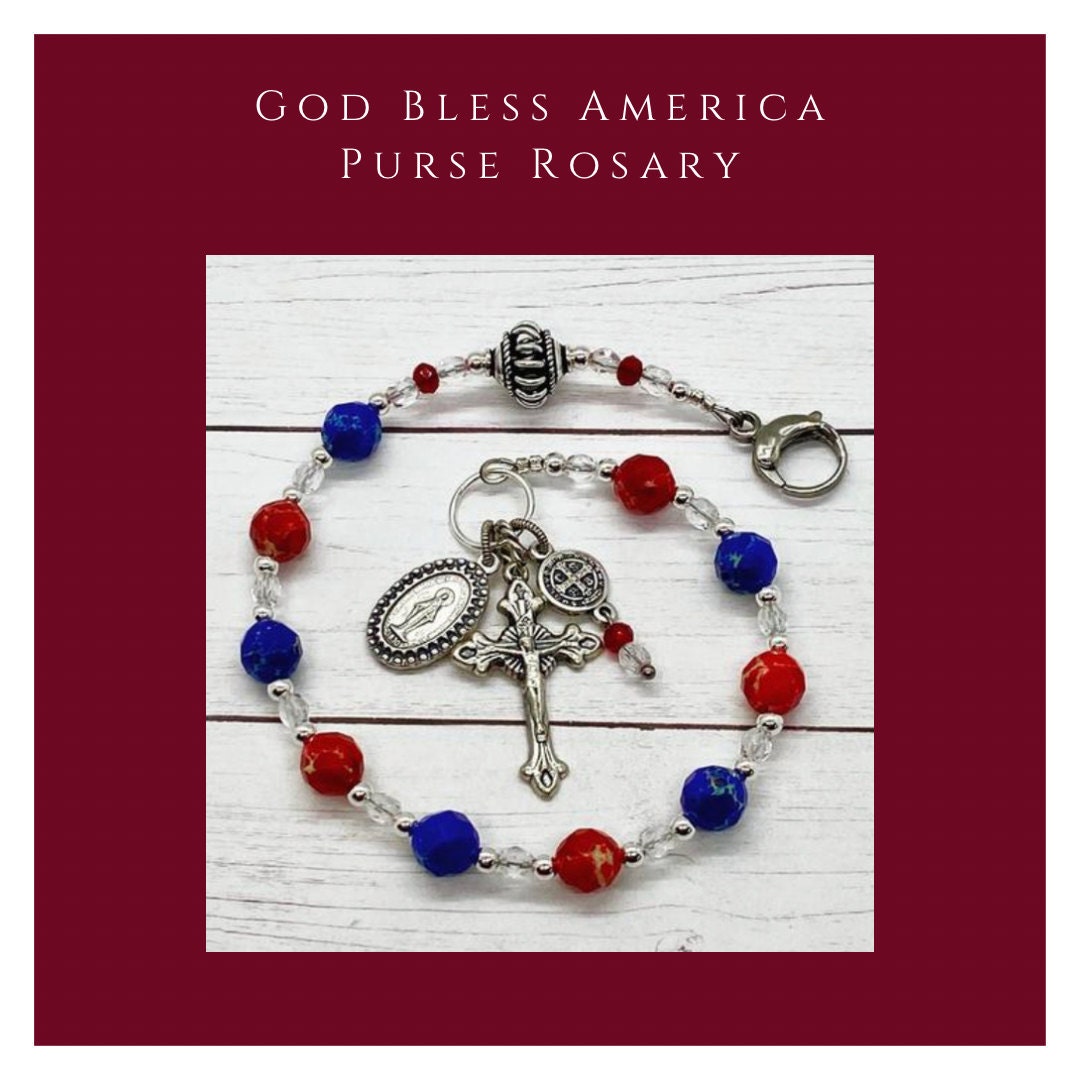 With all that is happening in the world today, I hope peace can abound in our hearts and lives.  It is so easy to allow the darkness, violence, division and tension in our world to swallow us up. 
This is NOT God's desire for us!  He wants us to turn to Him and listen to His voice of affirmation, comfort and peace. Turn away from and cast out the voice of fear, anxiety and hopelessness. 
Pray, Hope and Don't Worry...the famous mantra of St. Pio of Pietrelcina, gives guidance on how we should live. Breathe in and pray. Breathe out and hope. Repeat and have no worries. 
Remember that the rosary is our greatest weapon.  Keep it close and use it often. The Purse Rosary pictured above was made to remember our wonderful, blessed country and it's Christian foundation. As times are changing, it is more important than ever to turn to God and Our Blessed Mother with our every need and desire. 
God Bless America!